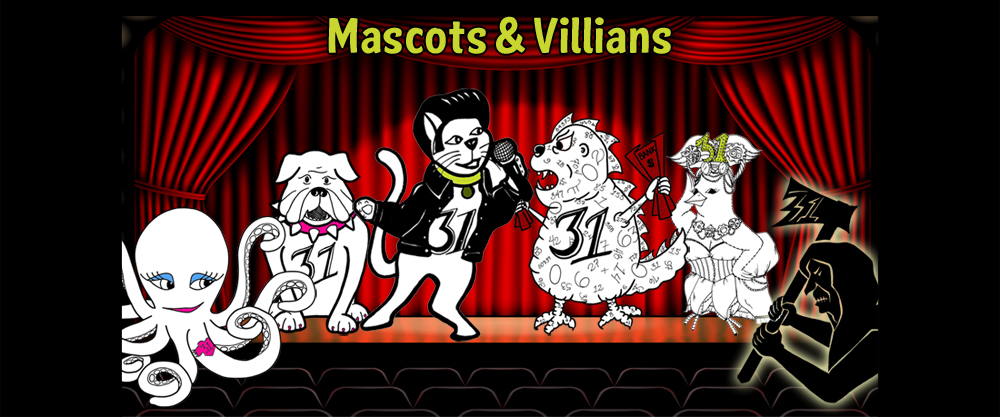 A mascot is a touchstone, a rallying point, and a cheerleader. Meet three ready to do battle against your profit villains.
A few years ago Fluffy the Finance Feline joined forces with Nicole, becoming The Numbers Whisperer® first mascot. Like potato chips we couldn't stop at just one. A hero needs a villain to fight right? Enter The Number Cruncher. Of course bad guys seem to flourish, so Fluffy needed additional help. The crew now numbers six.
Pictured from left to right: (MASCOTS) Olivia the Crafty Cephalopod, Maxine the Math Mutt, Fluffy The Finance Feline (VILLAINS) The Number Muncher, Debbie the Distractor, SPK "Serial Profit Killer"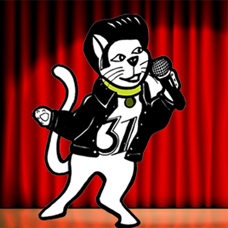 Fluffy the Finance Feline
A lover and a fighter, Fluffy is quick to pounce on profits and share them with all his friends. Fluffy makes finance as fun as a room full of kittens on catnip.
Where did Fluffy come from? We're pretty sure he was sent by #Emmit, Tori Deaux's business plan personification. He showed up one day, ready to fight for your right to profit. Learn more about Fluffy here.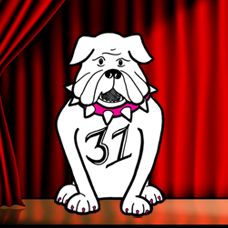 Maxine the Math Mutt
Maxine can sniff out any difficult profit problem. She doesn't take any bull and is very loyal. The perfect mascot for anyone who finds math boring, difficult or downright scary.
As the original #ProfitDiva, Maxine reminds all business owners that Divas never work for free. Read more about Maxine and how to become a #ProfitDiva.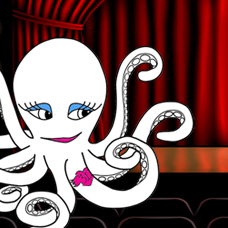 Olivia the Crafty Cephalopod
As an entrepreneur I know what it's like to wish for a clone, or 5. Then I realized having a clone would be creepy, so I began wishing for more arms. Unfortunately cybernetics hasn't caught up to sci-fi movies (and there's Skynet to consider). The next best thing, a mascot who has lots of arms! Enter Olivia – a smart, eager, octopus.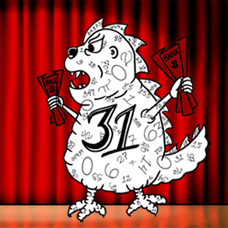 The Number Muncher
Let me introduce the Number Muncher, my villain avatar. His favorite pastime is to tear up people's financials.
While you wouldn't want him hanging around the office, Number Muncher looks manageable.
Read more about the Number Muncher, share your villainous avatar, and see the gallery of his profit munching cohorts.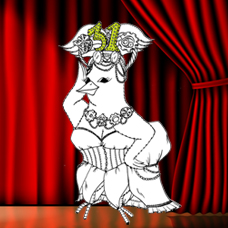 Debbie the Distractor
I get ideas, lots of ideas. Ideas for my business, for my clients businesses, even for businesses that I pass on the street. Sound familiar? The Debbie the Distractor is definitely one of your villains. Why a steampunk chicken? You've heard the phrase "running around like a chicken with your head cut off", although a headless villain was a bit much for me. The steampunk makes her shiny and avant garde, two things that always tempt me to wander away from current projects.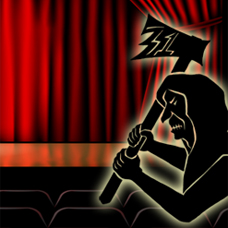 Serial Profit Killer
He doesn't have a name, he's simply a serial murderer who targets small business profits.
He'll pop up throughout the site, drawing your attention to key pitfalls that can attack your profits and even kill your business.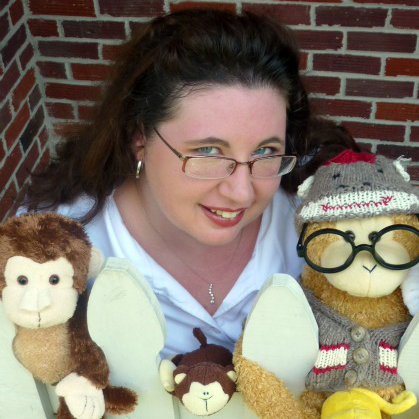 Meet the Artist, Jennifer "Scraps" Vanderbeek
Jennifer is the incredibly talented artist who brings all my mascots and villains to life. You didn't think I drew all these cool characters myself did you? If you saw the original prototype for Fluffy that I made in Photoshop you would be entertained, but for all the wrong reasons.
Jennifer has an absolute genius for turning my rough ideas into compelling characters.
Does one of your projects need some artistic talent? Visit www.JenniferVanderbeek.com for information about hiring her.