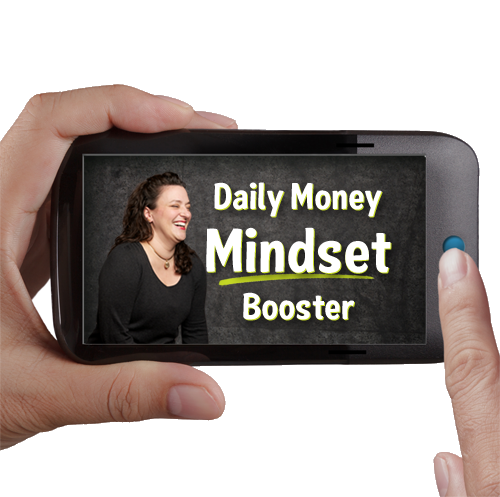 Your Mindset Drives Your Prosperity
You're ready to close a sale, and it's time to talk money. Does your inner voice say:
Discount? No problem. Free upgrade? Sure thing! Price match? Got you covered. Who are you to say you're really worth that much?
Stop the Madness!
Train your inner voice to be your champion. You ARE worth it.
Begin Your No Risk Trial Today.
Nurture your money mindset for sustainable profit growth.
Your business success is like a 3 legged stool. When of the legs is weak or breaks the stool becomes unstable. If you really focus, you may be able to balance on the remaining two legs for awhile. Eventually it will topple over, and you with it. You need all 3 legs for sustainable foundation.
The three pillars of small business prosperity are:
1. Templates & Tools
2. Profitable Pricing
3. Prosperity Mindset
Mindset is the neglected pillar.
Boost Your Prosperity Mindset Three Ways
As a Monthly Subscriber You Will Receive
Daily Texts
Start your day with a personal message from me, The Numbers Whisperer®. Delivered straight to your phone, Monday – Friday.
Hearing is Believing
The texts will include a link so you can hear me deliver the day's message. Research shows reading and hearing improves retention.
Monthly eJournal
You will receive a monthly compilation of the daily messages. Continue to nurture your mindset with this valuable resource.